:::[Oct.18.18]:::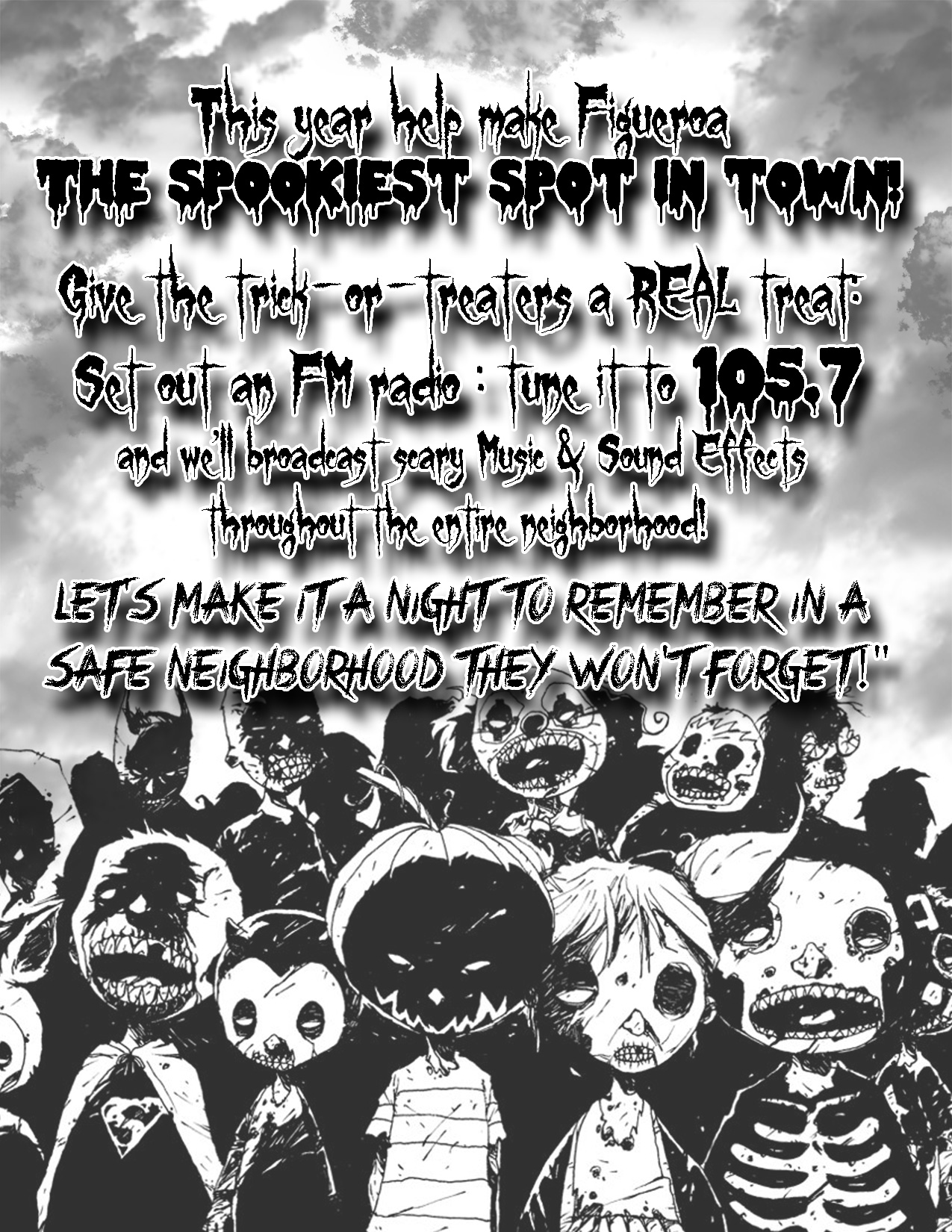 Prepare yerselves...
Havent updated in a while as my life got flipped on its head thanx to a solstice that seemed to effect everyone and a girl that turned out to be JunkyTrash.
heartbreak isnt something foreign to me but the way that it was last dealt was probably the most hurtful callous self serving disgusting dissapointment ive ever experienced. it was a surprise to a ton of people especially me.
this was a temendously shitty person that had me convinced quite the contrary. i gave her 2 years of all my effort. time. and caring. her mom died while we were seeing each other and i went all hands on deck helping her pick up the pieces..
even helped clean the body off the floor.. she couldnt even go near the house. back and forth to denver i helped with everything from lawyers. estate bs. titles lost and found. cleanup and more than anything emotionally held her head above water. without warning she asked for space. needed a break. didnt feel like she knew who she was anymore and was dealing with depression. out of respect i obviously granted her anything she asked for. with the option that the door was open within weeks i found out nshe had been banging this dirtbag she worked with ..probably cause he was more tha happy to join her getting skunk drunk and was her hook up for coke and likely worse.
i was hearing it from all ends of the social spectrum.. even her own boss told me he was super pissed over her choices and was happy i wasnt involved with such a trashfire.
i wish her the worst.
:::[May.21.18]:::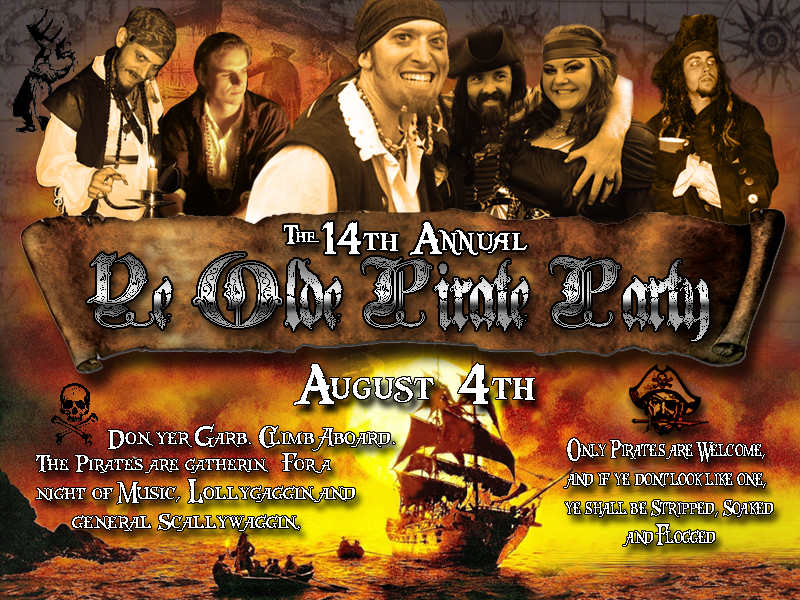 Prepare yerselves...
This year,the first saturday of August, we be gatherin once again to set aside our blades and drink up. It's invite only so dont be blabbin about, nobody be needin rats on their boat.. but ye are me favorites. So, ye be invited.
@ 5.00pm The Ship sails, the grill be pipin hot for anything ye be likin ta char, and the lollygagging shall begin :)
@6 We ended up with SO much to give away, that as the night progresses we will give a Raffle box out every hour to help loose the loot! Earlier you come, the better your chances to win! (IF ya wish to partake its $5 for a ticket or $20 for 5) All the tickets in the bucket will get mixed up and names be drawn! .. last year we had 15 winners, an when i say prize ye arms shall be loaded :)
@7:00 It be time for the Test of Skill! A sword duel be held opun the plank, climb up and show us who the greatest swashbuckler be this yeaarrrrrr.. (ta enter ye only need ta be in the raffle)
@ just before sundown (8:00) it'll be the time we find the most charismatic of pirates amongst us :) it be a test of Clothes! Creativity! as well as Character! Judged by yer own peers we'll roust the best Bucco, and best Wench! (ta enter ye only need ta be in the raffle)
@ Soon after, We'l have a special musical guest.. Juan Daniel Salazar Posada. to delight the senses! Get your dancin shoes in order for ye shalll be joined by some belly dancing and fire twirlin!!
Lest Not forget all night we'll have Music, and Tarot Readins bein done by our own local gypsies..
Bring yer meats fer the grill n as much grog as ye wish to consume. I'll be creatin a world within our own fer lollygagin'... But remember, if ye not look like one of us, ye'll pay the price. :D see ye tharr..
And please dont be sailing home drunk off yer tits, plan ahead , camping available for the first scurvy dogs to set up tents :) [lights out by 12]
:::[April.25.18]:::
April 24th
The plan was to wrap up a weeks worth of work by tuesday and hit the road by 2 or 3 and get to Spokane. Of course, Dad thot it was a good day to buy a truck. So it was 4 by the time we got outta dodge. Landed in spokane last night just in time for an old school knife trade with KC, I got back my old Kukri and he gave me a "knife" he made out of a 26" chainsaw bar.. wtf.. By the time i got to Erins, there was a house party at getting started :) lets kick this bday off with a bangbang! 20+ people showed up to wish Erin a welcome home, and I didnt miss out!
Apr 25 2018
The Next morning We hit huckleberries for an amazing breakfast in the bistro then headed to the airport for a denver flight. I landed in Denver and Xina picked me up, she had a treasure box ready for me loaded with fun goodies, and had plans to take me to the aquarium for dinner. It was super fun, fancy being wined and dined by my favorite girl. Ended the night with ice cream and a movie, KILL BILL. .. tomorrow we went to work on setting up an estate sale.
APRIL 26
Whomping success at the mona scott estate sale today. Tonight we camp out in the house and do it all over again tomorrow. There's still shit left! We held the estate sale for 3 days. fri-sun.. I've hosted a lot of yardsales and am no stranger to haggling with people that want something for nothing. But when each item can be directly connected to a memory or emotional investment to their past.. it takes finesse and it hard no matter how it goes. By the last day of scott estate liquidation i was fuckin beat. We had been going going going from the moment we woke up till the moment we crashed out. living on hard cider and random leftovers of the dinners we would finally go fetch by 10pm. The last day there was a lockdown, trying to get everything into the garage that would inevitably go home. Or needed to be sold via craigslist packed into an accessible room, for the floors were being redone as well as the roof! There is LIGHT at the end of the tunnel.
April 29
: Back in the 509, we got back into spokane, Erin picked me and Xina up from the airport and we all decided to hit Huckleberries again for a snack of sushi and yerba mate, and then head home. I got back into my driveway about 1130pm. I had the next 2 days to catch up. Those 2 days were a damn blur, i was trying to get unpacked, caught up on a week of missed work and i had $800 worth of knives in boxes that arrived while i was gone.
May 3 2018
Worked most of the day catching up putting out all the digital fires that got started while i was away. At 5 i had about 8 friends coming by for a bbq, and the unboxing of all the blades we collectively ordered. It was a Knife Party. We busted out a stump to throw blades at, the grinder got turned on, and there was general revelry for all things sharp. Good times! Now it was time to pack. By 330am i was going to be picked up for a 20 mile hike into Hells Canyon. I weighed in with a 26 lb pack. And by 7am we hit the last Subway before wilderness and snagged a Spicy Italian to get crammed in my pack before pittsburg landing.
6 miles we hiked till there was a ridge of switchbacks leading to Kirkwood Ranch. An improved campground with a few Log Cabin museums full of interesting reads, and artifacts on display!
We marched on, 2 more miles up the Snake river till we found an area that we claimed as our own. There we unpacked a bit and explored around. It was time to fish and we quickly found it was almost a fish on every cast.. We wouldnt be hungry tonight! Around 4pm Cory looked into the sky and muttered something like "Guys, this shits about to get Western".. It went lawless within minutes. The thunder, lightning and Wind hit at the same time with about the same force. I tossed my bag under the lip of Casey's tent and dove for cover.. After laying in the mud for about 5 minutes thinkin it was going to blow over Casey looked at me in his relaxed position and said "Are you going to lay in the dirt, or come in?" I was wet and filthy but came in and started cleaning what i could. Meanwhile it sounded like everything was going sideways for Cory and Johnny. "Sweet #&@ WTF .. JOHNNY WHERE ARE YOU? AHHH F**K!" Apprantly those two had their entire tard tent setup damn near take flight and they both grapped an end and just held on for dear life. .. within 20 minutes the storm passed and the sun was shining giving us the abilty to hang dry everything that got soaked.
We had a fire roaring by that night and bass, trout and cactus steaming together in foil. Cajun Cactus Bass. YUM.
All i brought for my sleep setup was a sleeping bag, a mat and my bivy.. That night i slept under the stars wondering if that was the last we'd seen of the rain. Somewhere in the middle of the night the sky decided it wasnt done and started to drizzle.. I just shut the lid on my bivy and slept on thru the night.
Johnny was cool enough to boil me some extra water on his mini stove. And i made tea and oatmeal. I set up a clothesline for our things to dry out on, and we hiked to Suicide point.
Once we got back, we packed up and headed back to kirkwood ranch, the plan was to crash there for the night and only have 6 miles to hike out in the morning. We found a decent campsite, found out fires weren't allowed to dinner plans changed and all our catch was gonna be released instead. We hiked up to the Whiskey Mansion where the locals were distilling during prohibition and checked out the indian pits and further explored the museum. By dinner, without a fire i wasn't stuck eating cold food, i brought an MRE beef stew entree and a heater pack. Bout then a 10 foot Sturgeon breached the water below and the show which dinner was about to start. Someone on a boat had caught a monster and the next 20 minutes we watched from above as they fought and planned how they were going to land such a beast.
By sundown we questioned the sky as the dark clouds started to close in.. Lightning. Again the Storm brewed from the south and seemed to be headed right into the canyon we were in. But luck was on our side and somehow it got caught in the next canyon over and we watched the passing light show. Again I set up my Bivy under the stars and hoped for a peaceful night.. 11pm came too quickly and i was awoken by the crash of thunder. It was right on top of us. The rain hit at the same time as the thrashing wind, already within my bivy I hunkered in and debated making a run for the picnic table? Caseys tent? If i get out now its a guarantee i'll be wet. So I stayed inside, as the torrential downpour continued I started to here familiar Screams and shouts of my companions as their tent was torn asunder. I peeked out and saw headlights frantically scrambling in the dark. Johnny wearing a jacket and boxers was tryin to peg the rear of the tent down. Corey at the front screaming obscenities and Casey had a light in his tent, which i found out later was for me assuming any minute i'd be running for cover. Sure the bivy got wet and inevitably it soaked through.. But by the time i was feeling moisture the sun was up and I was waking up naturally.
What a shitshow, but the best of its kind as nothing was destroyed or lost. It was adventure at its finest. We packed up not waiting for anything to dry, if we hit the trail before the sun did we could get a few miles in before it turned into a hot summer day again. All in all it was a beaultiful run from the Angels Abode to Hells Canyon, and an unforgettable Birthday.
:::[April.3.18]:::
Got invited to RPP with Jo cripps. A Medieval Camp out up near Mt. Rainer.. MUST BE IN COSTUME. I wanted to stay warm, yet dress the part.. so i made my own Wool Tunic, with a hooded Mantle.
Check it out!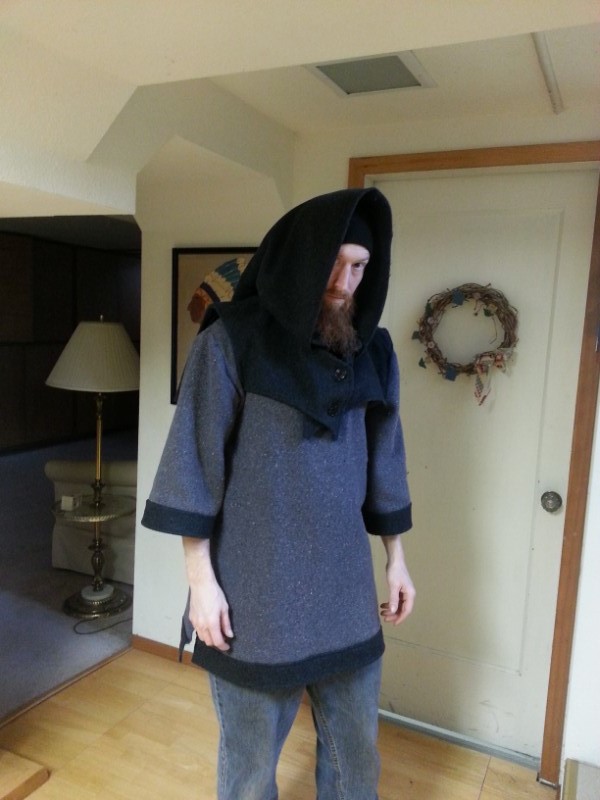 :::[Oct. 13th FRIDAY .17]:::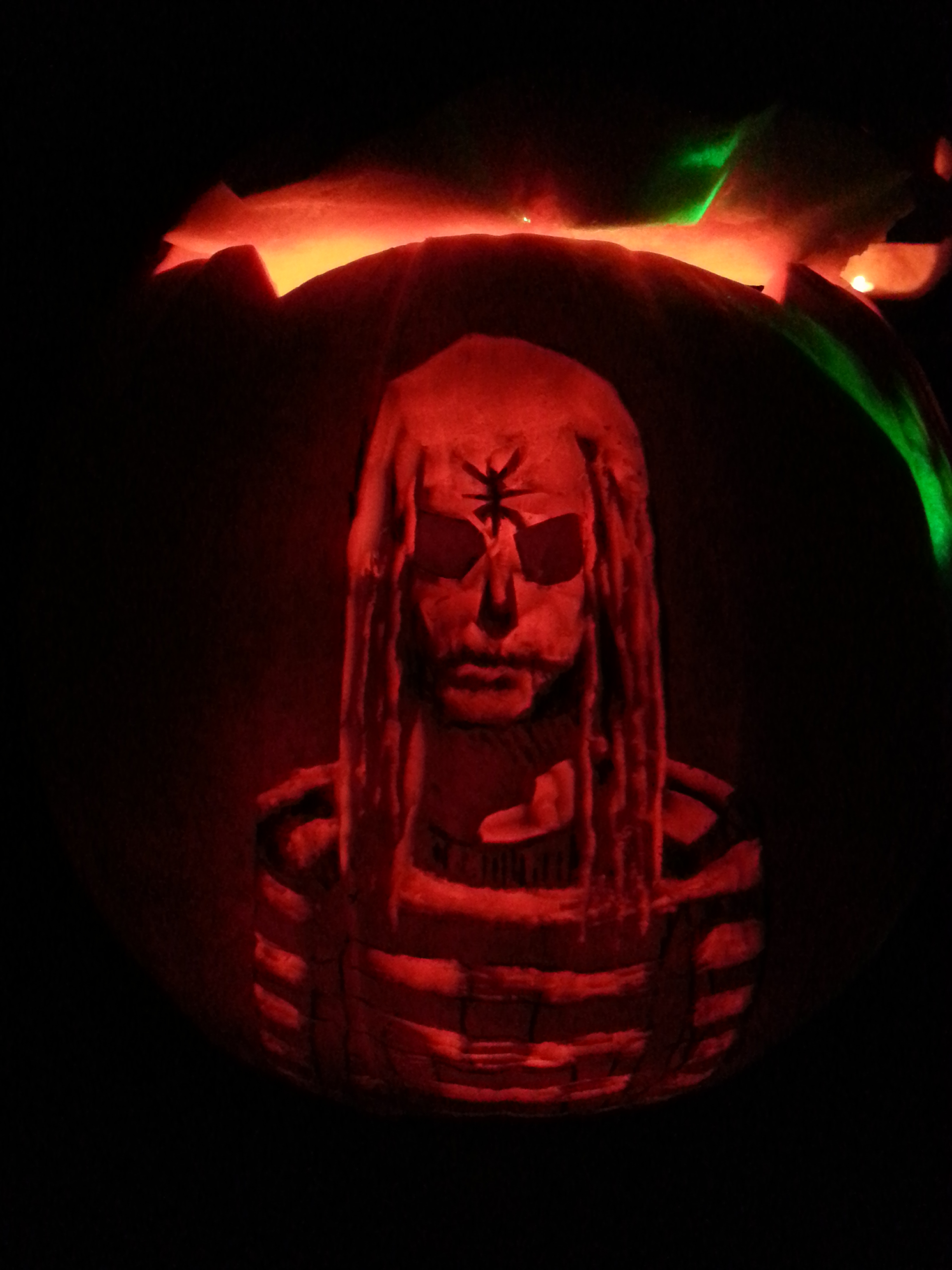 But its October now and its time to bring on the Spookathon!! Grab your popcorn and buckle up, its about to get creept in here!
Every Day from friday the 13th till halloween I'm going to be featuring a new spooky media sensation for your eyes and ears. Hope you enjoy!
Check out the Halloween radio for your ambient and fun spooky music needs!
Friday the 13th Want some good ol fashion movie bout a babysitter that tries raising demons when the kids go to sleep.. ? The Babysitter
Saturday the 14th! For her birthday, a girl is gifted a mysterious music box, she finds that it grants her 7 wishes. But be careful what you wish for .. cause a wish has a cost. :) Wish Apon
Sunday the 15th: From the Writer of Beetlejuice... When a young girl is murdered, her spirit comes back to seek revenge. Cold Moon
Monday Oct 16th. All tales have a beginning.. way back a team of colonists get woke from hypersleep due to a malfunction, but they may have stumbled on a planet far better suited to be a new home... or far worse. Alien: Covenent
Tuesday 17th .. It starts out like a typical "cabin in the woods" scenario and quickly spins into a suspensful twist that abducts your imagination. Wesley snipes letting us all know where he's been hiding all these years :) The recall
Wednesday 18th. Every year, more haunted attractions are opened for halloween. Tonight the WW CornMaze turns scary as we open it up for a haunted corn hell.. in honor, last nights movie was about 6 friends that search for the scariest haunt experience in the USA.. and they found it!The Houses October Built
Thursday Oct 18th -- Think jurassic park but after the zombie apocalypse. Humanity won amd the world is back to relative normal. Theres a new vacation trend. Come stay at the rezort and get your revenge against the zombies. Cause every apocalypse needs and after party!!
Friday Oct 20 --A small time band is trying to make a name for themselves. But this day and age its alot harder.. but not with a little help from satan! According to the instructions off the internet they only need to sacrifice a virgin on a full moon.. the only problem was they chose megan fox as their.. "virgin". Shit. went. Wrong.
Saturday Oct 21 - Every so often, a reboot does the original so much justice, it's worth the watch. Sam raimi had alot to do with the remake, and it went from campy goofy gore.. to downright shivering and haunting. The evil dead 2013 remake
Sunday Oct 22 -- An american couple are travelling thru thailand for a romantic vacation, when they are doublecrossed by a pair of english twats and tricked into stealing from a shrine.. and leaving the newly engaged bride to be possessed!
Tuesday Oct 24 -- "This isn't london..things here go bump in the night." When A man moves his family closer to the forest so he can study whats going on,.. He finds that the woods have a darker truth within.. a darker truth that follows him home. Based on some old irish fairy tales this story has a really creepy cadence and rivets you to the tele. The Hallows
Wednesday Oct 25 .. today its history lesson time :) The History of Halloween
:::[sept.30.17]:::
Sept was an incredibley hard month supercharged with heavy loss and alot of tears..
Xina's mom unexpectedly passed.. which sent us both to denver to try and make sense of what happened and start the cleanup process..
:::[Aug.23.17]:::
Eclipse in totality. With a family of 35000. everything fell into place serendipitously. WHAT A WEEK
:::[Aug.16.17]:::
Found out my paypal got hacked. it had a $0 balance.. the offender started a $1000 request from my linked bank account. Bank says it will cost me $30 to stop the fund transaction.. so now i have $1000 of ebaying to do. :) .. the morale of this story is, doesnt matter how secure you think your password is. check your shit often.
:::[Aug.7.17]:::
Piratical weekend that started with peter finding an amazing new swimming hole with a waterfall, and went full tilt high seas with a 150 man crew at the 13th annual Ye Olde Pirate Party. It was a fantastic night. so smooth it was over before i even thought it got started.. even cleanup went so easy. We wound down with more swimming sunday, a sunset bike ride. Plumb tree pillaging. and hanging out porchside with the remainder of a keg and a Fudgecicle in the other hand.
For my next act.. The Oregon Eclipse Fest
:::[May.16.17]:::
I had to leave early from the seminar that was going on the weekend before my birthday, Xina got us a getaway cabin near Cape Falcon and we were headed out sunday. Saying goodbye, i was leaving a day beofer the seminar was over. Keating stopped everyone and said that he wanted to make an announcement as this was the best chance. I was awarded rank as Instructor in a beltless art, I dont believe there is much greater honor, and was given a gorgeous Sword as a gift.
Since training in the arts of weaponry and the blade, my skill in martial arts have exponetially jumped not only from my own perspective, but to those around me. I've been doing this for over 25 years now on and off, with the last 10 being heavily dedicated. I'm truely greatful, for the oppurtunity i've had with Master Keating, as well as the things i've learned. I'm nowhere close to completion.
---