:::[May.21.18]:::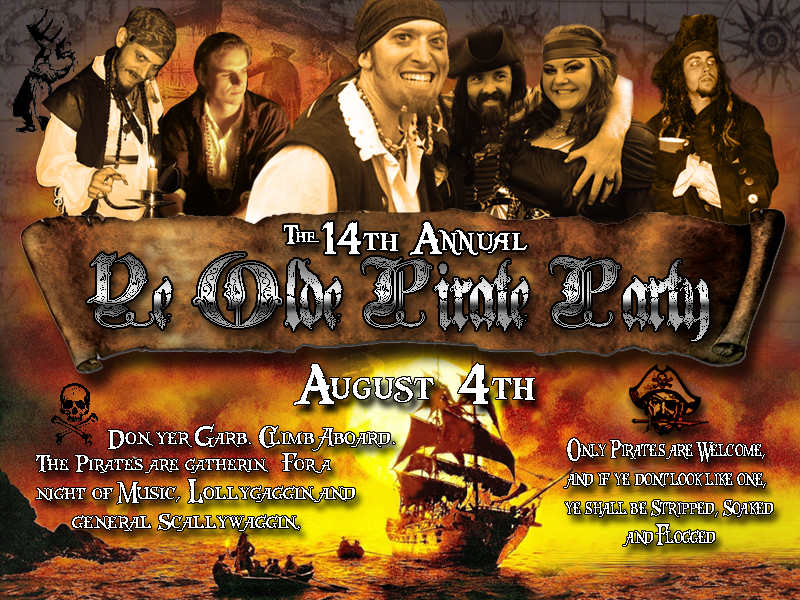 Prepare yerselves...
:::[April.25.18]:::
April 24th
The plan was to wrap up a weeks worth of work by tuesday and hit the road by 2 or 3 and get to Spokane. Of course, Dad thot it was a good day to buy a truck. So it was 4 by the time we got outta dodge. Landed in spokane last night just in time for an old school knife trade with KC, I got back my old Kukri and he gave me a "knife" he made out of a 26" chainsaw bar.. wtf.. By the time i got to Erins, there was a house party at getting started :) lets kick this bday off with a bangbang! 20+ people showed up to wish Erin a welcome home, and I didnt miss out!
Apr 25 2018
The Next morning We hit huckleberries for an amazing breakfast in the bistro then headed to the airport for a denver flight. I landed in Denver and Xina picked me up, she had a treasure box ready for me loaded with fun goodies, and had plans to take me to the aquarium for dinner. It was super fun, fancy being wined and dined by my favorite girl. Ended the night with ice cream and a movie, KILL BILL. .. tomorrow we went to work on setting up an estate sale.
APRIL 26
Whomping success at the mona scott estate sale today. Tonight we camp out in the house and do it all over again tomorrow. There's still shit left! We held the estate sale for 3 days. fri-sun.. I've hosted a lot of yardsales and am no stranger to haggling with people that want something for nothing. But when each item can be directly connected to a memory or emotional investment to their past.. it takes finesse and it hard no matter how it goes. By the last day of scott estate liquidation i was fuckin beat. We had been going going going from the moment we woke up till the moment we crashed out. living on hard cider and random leftovers of the dinners we would finally go fetch by 10pm. The last day there was a lockdown, trying to get everything into the garage that would inevitably go home. Or needed to be sold via craigslist packed into an accessible room, for the floors were being redone as well as the roof! There is LIGHT at the end of the tunnel.
April 29
: Back in the 509, we got back into spokane, Erin picked me and Xina up from the airport and we all decided to hit Huckleberries again for a snack of sushi and yerba mate, and then head home. I got back into my driveway about 1130pm. I had the next 2 days to catch up. Those 2 days were a damn blur, i was trying to get unpacked, caught up on a week of missed work and i had $800 worth of knives in boxes that arrived while i was gone.
May 3 2018
Worked most of the day catching up putting out all the digital fires that got started while i was away. At 5 i had about 8 friends coming by for a bbq, and the unboxing of all the blades we collectively ordered. It was a Knife Party. We busted out a stump to throw blades at, the grinder got turned on, and there was general revelry for all things sharp. Good times! Now it was time to pack. By 330am i was going to be picked up for a 20 mile hike into Hells Canyon. I weighed in with a 26 lb pack. And by 7am we hit the last Subway before wilderness and snagged a Spicy Italian to get crammed in my pack before pittsburg landing.
6 miles we hiked till there was a ridge of switchbacks leading to Kirkwood Ranch. An improved campground with a few Log Cabin museums full of interesting reads, and artifacts on display!
We marched on, 2 more miles up the Snake river till we found an area that we claimed as our own. There we unpacked a bit and explored around. It was time to fish and we quickly found it was almost a fish on every cast.. We wouldnt be hungry tonight! Around 4pm Cory looked into the sky and muttered something like ďGuys, this shits about to get WesternĒ.. It went lawless within minutes. The thunder, lightning and Wind hit at the same time with about the same force. I tossed my bag under the lip of Caseyís tent and dove for cover.. After laying in the mud for about 5 minutes thinkin it was going to blow over Casey looked at me in his relaxed position and said ďAre you going to lay in the dirt, or come in?Ē I was wet and filthy but came in and started cleaning what i could. Meanwhile it sounded like everything was going sideways for Cory and Johnny. ďSweet #&@ WTF .. JOHNNY WHERE ARE YOU? AHHH F**K!Ē Apprantly those two had their entire tard tent setup damn near take flight and they both grapped an end and just held on for dear life. .. within 20 minutes the storm passed and the sun was shining giving us the abilty to hang dry everything that got soaked.
We had a fire roaring by that night and bass, trout and cactus steaming together in foil. Cajun Cactus Bass. YUM.
All i brought for my sleep setup was a sleeping bag, a mat and my bivy.. That night i slept under the stars wondering if that was the last weíd seen of the rain. Somewhere in the middle of the night the sky decided it wasnt done and started to drizzle.. I just shut the lid on my bivy and slept on thru the night.
Johnny was cool enough to boil me some extra water on his mini stove. And i made tea and oatmeal. I set up a clothesline for our things to dry out on, and we hiked to Suicide point.
Once we got back, we packed up and headed back to kirkwood ranch, the plan was to crash there for the night and only have 6 miles to hike out in the morning. We found a decent campsite, found out fires werenít allowed to dinner plans changed and all our catch was gonna be released instead. We hiked up to the Whiskey Mansion where the locals were distilling during prohibition and checked out the indian pits and further explored the museum. By dinner, without a fire i wasnít stuck eating cold food, i brought an MRE beef stew entree and a heater pack. Bout then a 10 foot Sturgeon breached the water below and the show which dinner was about to start. Someone on a boat had caught a monster and the next 20 minutes we watched from above as they fought and planned how they were going to land such a beast.
By sundown we questioned the sky as the dark clouds started to close in.. Lightning. Again the Storm brewed from the south and seemed to be headed right into the canyon we were in. But luck was on our side and somehow it got caught in the next canyon over and we watched the passing light show. Again I set up my Bivy under the stars and hoped for a peaceful night.. 11pm came too quickly and i was awoken by the crash of thunder. It was right on top of us. The rain hit at the same time as the thrashing wind, already within my bivy I hunkered in and debated making a run for the picnic table? Caseys tent? If i get out now its a guarantee iíll be wet. So I stayed inside, as the torrential downpour continued I started to here familiar Screams and shouts of my companions as their tent was torn asunder. I peeked out and saw headlights frantically scrambling in the dark. Johnny wearing a jacket and boxers was tryin to peg the rear of the tent down. Corey at the front screaming obscenities and Casey had a light in his tent, which i found out later was for me assuming any minute iíd be running for cover. Sure the bivy got wet and inevitably it soaked through.. But by the time i was feeling moisture the sun was up and I was waking up naturally.
What a shitshow, but the best of its kind as nothing was destroyed or lost. It was adventure at its finest. We packed up not waiting for anything to dry, if we hit the trail before the sun did we could get a few miles in before it turned into a hot summer day again. All in all it was a beaultiful run from the Angels Abode to Hells Canyon, and an unforgettable Birthday.
:::[April.3.18]:::
Got invited to RPP with Jo cripps. A Medieval Camp out up near Mt. Rainer.. MUST BE IN COSTUME. I wanted to stay warm, yet dress the part.. so i made my own Wool Tunic, with a hooded Mantle.
Check it out!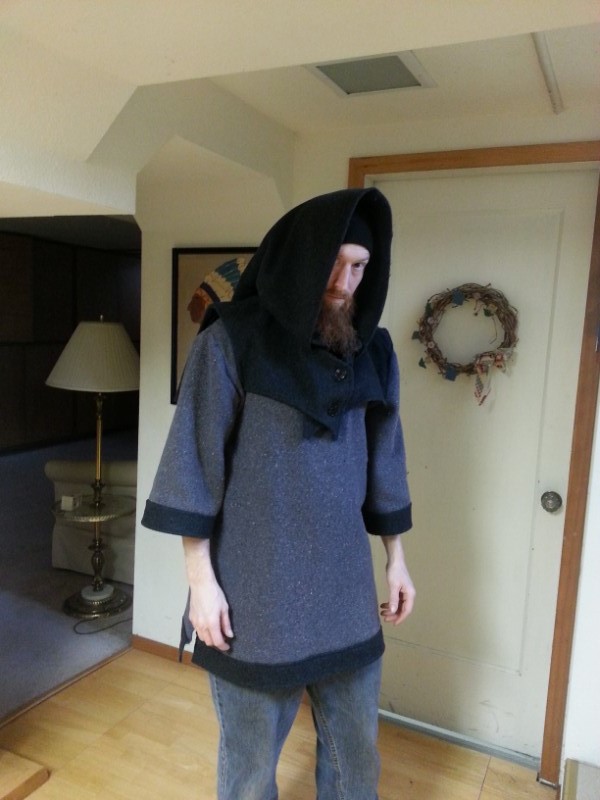 :::[Oct. 13th FRIDAY .17]:::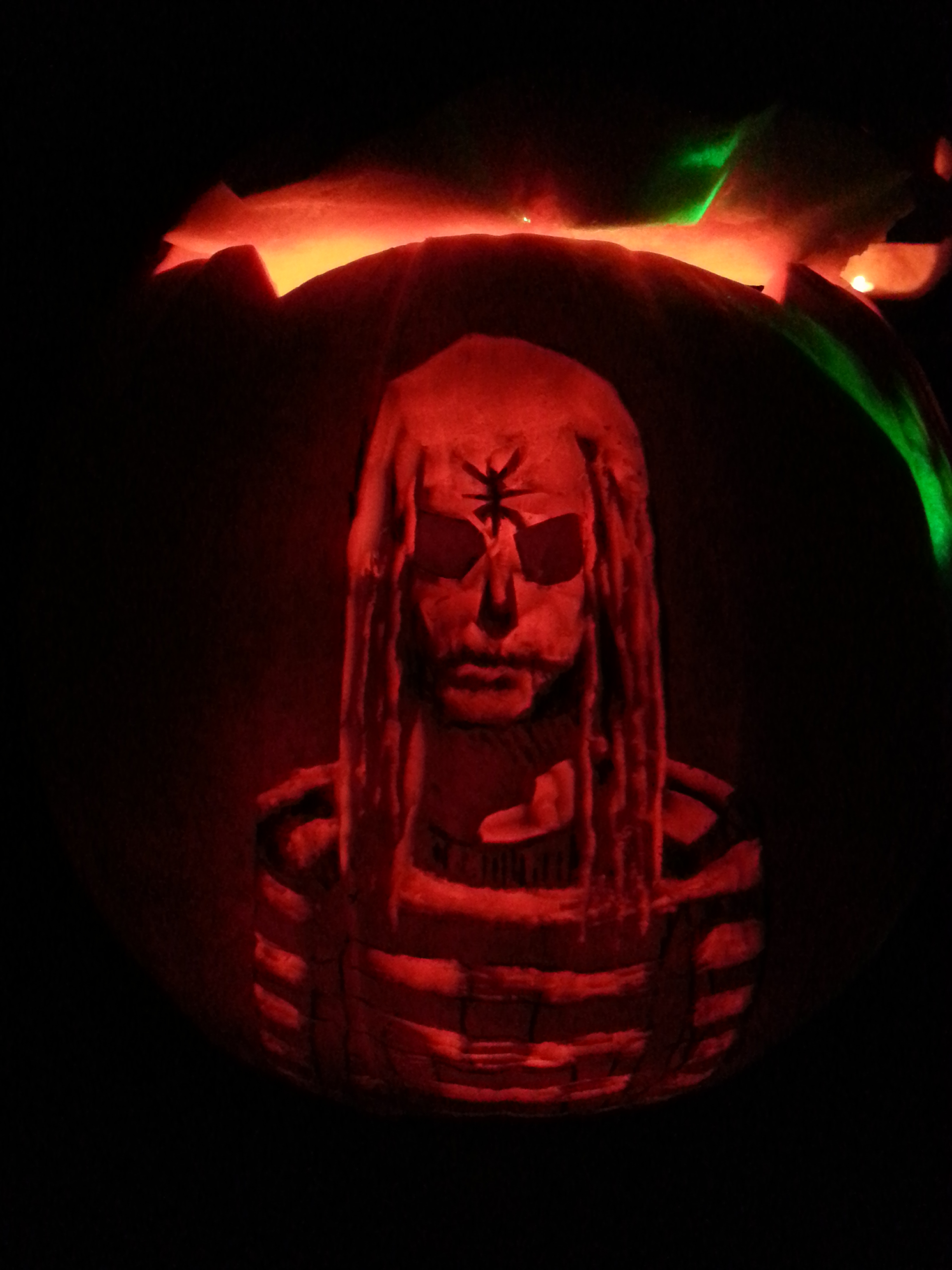 But its October now and its time to bring on the Spookathon!! Grab your popcorn and buckle up, its about to get creept in here!
Every Day from friday the 13th till halloween I'm going to be featuring a new spooky media sensation for your eyes and ears. Hope you enjoy!
Check out the Halloween radio for your ambient and fun spooky music needs!
Friday the 13th Want some good ol fashion movie bout a babysitter that tries raising demons when the kids go to sleep.. ? The Babysitter
Saturday the 14th! For her birthday, a girl is gifted a mysterious music box, she finds that it grants her 7 wishes. But be careful what you wish for .. cause a wish has a cost. :) Wish Apon
Sunday the 15th: From the Writer of Beetlejuice... When a young girl is murdered, her spirit comes back to seek revenge. Cold Moon
Monday Oct 16th. All tales have a beginning.. way back a team of colonists get woke from hypersleep due to a malfunction, but they may have stumbled on a planet far better suited to be a new home... or far worse. Alien: Covenent
Tuesday 17th .. It starts out like a typical "cabin in the woods" scenario and quickly spins into a suspensful twist that abducts your imagination. Wesley snipes letting us all know where he's been hiding all these years :) The recall
Wednesday 18th. Every year, more haunted attractions are opened for halloween. Tonight the WW CornMaze turns scary as we open it up for a haunted corn hell.. in honor, last nights movie was about 6 friends that search for the scariest haunt experience in the USA.. and they found it!The Houses October Built
Thursday Oct 18th -- Think jurassic park but after the zombie apocalypse. Humanity won amd the world is back to relative normal. Theres a new vacation trend. Come stay at the rezort and get your revenge against the zombies. Cause every apocalypse needs and after party!!
Friday Oct 20 --A small time band is trying to make a name for themselves. But this day and age its alot harder.. but not with a little help from satan! According to the instructions off the internet they only need to sacrifice a virgin on a full moon.. the only problem was they chose megan fox as their.. "virgin". Shit. went. Wrong.
Saturday Oct 21 - Every so often, a reboot does the original so much justice, it's worth the watch. Sam raimi had alot to do with the remake, and it went from campy goofy gore.. to downright shivering and haunting. The evil dead 2013 remake
Sunday Oct 22 -- An american couple are travelling thru thailand for a romantic vacation, when they are doublecrossed by a pair of english twats and tricked into stealing from a shrine.. and leaving the newly engaged bride to be possessed!
Tuesday Oct 24 -- "This isn't london..things here go bump in the night." When A man moves his family closer to the forest so he can study whats going on,.. He finds that the woods have a darker truth within.. a darker truth that follows him home. Based on some old irish fairy tales this story has a really creepy cadence and rivets you to the tele. The Hallows
Wednesday Oct 25 .. today its history lesson time :) The History of Halloween
:::[sept.30.17]:::
Sept was an incredibley hard month supercharged with heavy loss and alot of tears..
Xina's mom unexpectedly passed.. which sent us both to denver to try and make sense of what happened and start the cleanup process..
:::[Aug.23.17]:::
Eclipse in totality. With a family of 35000. everything fell into place serendipitously. WHAT A WEEK
:::[Aug.16.17]:::
Found out my paypal got hacked. it had a $0 balance.. the offender started a $1000 request from my linked bank account. Bank says it will cost me $30 to stop the fund transaction.. so now i have $1000 of ebaying to do. :) .. the morale of this story is, doesnt matter how secure you think your password is. check your shit often.
:::[Aug.7.17]:::
Piratical weekend that started with peter finding an amazing new swimming hole with a waterfall, and went full tilt high seas with a 150 man crew at the 13th annual Ye Olde Pirate Party. It was a fantastic night. so smooth it was over before i even thought it got started.. even cleanup went so easy. We wound down with more swimming sunday, a sunset bike ride. Plumb tree pillaging. and hanging out porchside with the remainder of a keg and a Fudgecicle in the other hand.
For my next act.. The Oregon Eclipse Fest
:::[May.16.17]:::
I had to leave early from the seminar that was going on the weekend before my birthday, Xina got us a getaway cabin near Cape Falcon and we were headed out sunday. Saying goodbye, i was leaving a day beofer the seminar was over. Keating stopped everyone and said that he wanted to make an announcement as this was the best chance. I was awarded rank as Instructor in a beltless art, I dont believe there is much greater honor, and was given a gorgeous Sword as a gift.
Since training in the arts of weaponry and the blade, my skill in martial arts have exponetially jumped not only from my own perspective, but to those around me. I've been doing this for over 25 years now on and off, with the last 10 being heavily dedicated. I'm truely greatful, for the oppurtunity i've had with Master Keating, as well as the things i've learned. I'm nowhere close to completion.
:::[May.4.17]:::

May the Fourth be with you!
Its been over a month since I started a fire, and its been burning quickly and growing steadily. About a month before my birthday I coaxed a girl to come hang out the night before she was leaving for a week to Denver. We shared some looks, stories, laughs and she whispered poetry into my ear.
It wasnt hard to stay in touch regaurdless of the distance, and once she returned the gas really hit the flame. Since then we've learned so much about and from each other, and it feels like everyday has been better than the last. Truely this is a force to be reckoned with, as I can easily say this has been the easiest interaction with nothing but positive notes throughout. She reset the bar.
So, for my birthday She set up an adventure to the coast where we stayed in a little cottage and hiked the forest along Cape Falcon. Ate crab, talked late, breathed salt. 38 was a great birthday. But I feel like the best gift I got came a month early.
Getting the story from the SW RV adventure up, see below.
:::[April.18.17]:::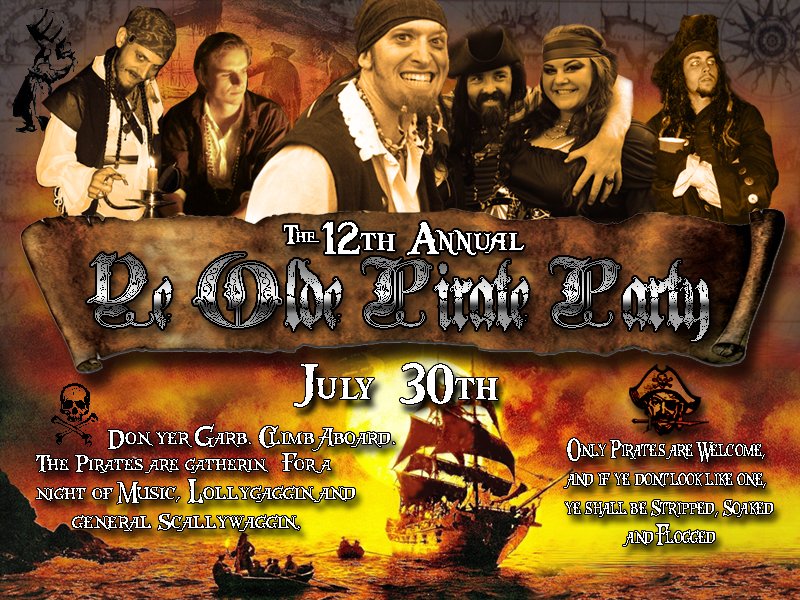 SO many things have gone down since i last updated.. SO sorry for the delay!
Lets start HERE!! The new 2016 Pirate Party Gallery is up! Enjoy!!
I just got back from a Wonderful adventure to the SW with a good friend Ken Wiseman! PICS HERE! Story to follow!
I couldnt be happier with my life lately. been living so hard I havent had time to dwell on it :)
:::[March.19.17]:::
Aint nothin random about a security screening when u get it every single time.. #fuckthetsa
Bringin home sunshine. :) like that?
Andy PÓrate was traveling to Walla Walla, Washington with Dan Mayhew from Seattle-Tacoma International Airport (Sea-Tac).
Haulin sunshine! First stop seatac for a lil mayhem! Now its thumb twiddlin till i can hitch a ride home. #welcometotheothersideoftherainbow
So when standing at a public urinal and the kid on your riggt goes into a tourettes fit and starts making faces at his reflection, turning your view away and cracking up laughing makes the guy to your left really self conscious. Hahahahaha #shrimpweiner
Buahahahahahahahaha! Did you feel that? I'm back! #othersideoftherainbow
Ken:
As I stepped outside with my coffee this morning, I was greeted by the sight of several hot air balloons in the distance. My neighbor says this is a daily occurrence, people take hot air tours out of Sedona AZ, and usually end up in this direction. Now it's on to organization day. After living in the RV for a couple of weeks, it's time to re-organize to better fit my flow of life in the rig.
Mon., Mar. 20, 2017 Moved to Dead Horse Ranch State Park for the day. Filled fresh water tank, emptied grey and black water tanks, and took a nice LONG hot shower. Yup. I went all Hollywood and it was great. $20 for the sight for the night, but it would have been $15 just to dump tanks and fill fresh water, so $5 for a Hollywood shower and a parking spot with some nice trails to hike was a cheap deal. I also emptied and cleaned my fridge. It would seam I need to pack things in the fridge a little more carefully...
Tue., Mar. 21, 2017 My day at Dead Horse State Park over, and with full fresh water tanks and empty grey and black water tanks, I set off to do some boondocking at Forest Road 89b. With a wonderful view out my windows, and daily hot air balloons passing just in time for my morning coffee, it is the perfect spot to relax and do some reading, while figuring out just how long my fresh water tank will last me between fill ups. There is some easy hiking here, and the weather is good.
Wed., Mar. 22, 2017 - Tue., Mar. 28, 2017 I've met several of the other people (Trippin Yogis and a few others) here at the camp site, fellow full timers that are traveling together and have an evening cocktail hour every day I have been invited to. As the week relaxing in the BLM land (and getting my daily mileage average down for the month...) around Sadona AZ, I was invited to travel with the caravan, and since we get along, I have decided to join the group for a while.
Wed., Mar. 29, 2017 With High winds (gusting around 50 mph) forecast along our way to our next destination, we have decided to break camp a day early and get re-positioned before the winds hit. The drive was uneventful, and we have all arrived and set up camp at our new location. I have set up my mobile internet, and have great signal at our new camp. I have decided that I will keep some op-sec practices, and not post my current camp until I have moved on at least 100 miles. But I will list the State. I am now in Nevada, still waiting on warmer weather in Utah to visit the National Parks there. I am now 4 weeks smoke free...
:::[March.18.17]:::
Record heat. Record trip. ó with Nicole Benson-Reiff and Jon Reiff.
94ļ . Poolside. Butterflies everywhere.. Summertime. :) #roughlife
Ken:
I set out to begin Boondocking in earnest. I made my way to Cottonwood, resupplied (couldn't find fresh water), and dumped my tanks. My first location was just up the road. It was easy to find... Take Arizona 89A North. Look for an Overlook View area, and shortly past that on the right is a turn off to 89B (a Forest Service maintained dirt road, but clearly labeled), and you are there. I got a spot in the second lot from the highway. Not much. Just a dirt lot. But the view is great. Red cliffs in the distance to the Northeast and East. Everything is green at the moment. The rains this past winter had a great impact on the local vegetation, and the contrast with the red cliffs in the distance is breathtaking. The hiking leaves a little to be desired, but it'll do for a few days of rest and lowering my daily mileage average. And free camping for up to 14 days at a time will do wonders for my fuel consumption.
:::[March.17.17]:::
Say what you mean. Mean what you say.
Spent the entire day making various items make a squeaky toy noise and watching a 5 yr old go bonkers as to why she never knew it squeaked before and wtf cant she do it.. buahahahahahahahahahaa
Guiness . Corned beef. Friends. Irish jigs. Parrrtayyyyy!
Mariners game? Yeaahhhh!
May you live as long as you want, And never want as long as you live. --today the rainbow touches down--
Ken:
Got a knock on the door while having my morning coffee... Apparently the guy I asked if I was ok to park where I was, was putting out bad information. However, the casino security people were kind enough to inform me that the dirt lot across the street (also casino property) was fine to park as long as I wanted. Since I have been traveling well above my 30 miles per day budget, I moved over and decided to spend the day cleaning and organizing the RV. (and started this log). Had some fellow full timers pull in next to me, and invited them over for dinner. They told me about a few places (on BLM land) around Cottonwood AZ that other full timers frequent, and about a gas station in Cottonwood that has a free RV dump. Spent the evening chatting with them before it was time for bed and they went home to their RV.
:::[March.16.17]:::
So there is a restaraunt called the Ginger Monkey.. i think i just found my spirit animal.
Birthday prep is underway! This train just dont slow down. Hahahhahaaa st pattys day lands on my friends bday. Tis gon git wylde.
Andy PÓrate was with Kenneth Wiseman. The end of a chapter. I watched Ken sail off to begin the next leg of his journey without a copilot.
God speed man! Keep the wind to your back! Its been such a TRIP!
Look lively ladies, you got some serious competition with this lil knockout. Already a gorgeous day in phx ó with Nicole Benson-Reiff and Jon Reiff.
Ken:Traffic and heat. That is what Phoenix has to offer. I tried to meet up with some friends, but just couldn't hold out in the heat. Sorry to the several people who wanted to visit, but I just couldn't see hanging out in that weather while you all were at work. Maybe next Winter if I pass through Phoenix again. I set off North. Montezuma Castle National Monument. A lovely piece of American History. Sadly, you are not allowed to explore inside the structures, just admire form the path. I found a casino and parked for the night. Went in and asked the security desk if I was ok to park where I was for the night, had a few drinks, and lost about $20 on video poker. The house always wins...
:::[March.15.17]:::
Last leg. Pheonix bound. This has been a TRIP.
Home away from home. Barefoot. Breezy. Poolside. Best friends. #1luckyfucker
Who says no to kite flying with a 5 yr old?
that night i could hear Crickets!! Talk about a sound that invokes every summer memory :)
Ken:Off to Phoenix to complete the leg of this trip that will include Andy. Got my laundry done, and had a great meal with some wonderful people.
:::[March.14.17]:::
Sitting on the roof of an RV. Watching the purple orange sky consume the remaining sunlight. No
shoes.. No shirt. Full service. Only one thing i have to do: breathe.
.. why should i come home?
87ļ in quartzsite. Im gonna be gushing sunshine from every pore when i return.. #officiallysolar
how often do you hang out under a tree? #officiallysolar
im watching a journey unfold. not of my own but anothers but of my own.
Ken:We broke camp, and exited out of the Northern side of the park at Twenty-nine Palms. Destination? The Snowbird mecca of Quarzsite AZ for a full hookup RV park to flush tanks and do some other maintenance on the rig. Quartzsite is a small town of about 3,000 people. Not much to do here, but if you are looking to get work done on your RV, this is the place to go. It's hot and dull. Bingo and karaoke seem to be the nightlife in this economically depressed stopover town.
:::[March.13.17]:::
Chapter 18: joshuas full moon.
Andy PÓrate added a new photo.
Flintsuess forest
barefoot. outcropping peak of granite. sunset. gazing into the great eye. duskflash. he vanishes behind the crest. yellow blue. it can be felt from your toes.
I howl. the canyon returns the call. starz. we dine by fire with the bushmouse. moonshadows. the flintsuess landscape is engulft. golden purple. it can be felt from your toes.
Ken: On the advice of our neighbor, Andy and I set out to explore Hidden Valley and Willows Hole. They did not disappoint. Hidden Valley is a short (one mile or so) hike, that made for an outstanding warm up before setting off to Willows Hole. Willows Hole is about a six mile out and back, much of it trekking across the open desert until you approach Willows Hole at the turn around. The terrain is easy, (relatively) flat but the sun beats you down pretty much the entire time, so bring lots of water and sunscreen. As you make your way through the canyons near the Willows, there are a few places to wet your hat to cool off in some small shady places. Sitting under the willows and listening to the sound of the bees gathering pollen in the trees is quite relaxing and worth the trek. If you make the trip to JTNP, do so in the spring. We timed our visit (by pure luck) with the Joshua Trees in bloom, as well as many of the wild flowers present in the park.
:::[March.12.17]:::
Should be home in a week. This has been a wild ass ride. My life is rad :) one week in.. one week left. Im gonna need a vacation after this.
Ken: North to Joshua Tree National Park. We found a camp site in the almost full park as it approached the hottest part of the day. So we sheltered from the heat until it began to cool before heading off to explore around Split Rock for our evening hike with the guy camped in the site next to ours. JTNP has a very Flinstones and Dr. Seuss look to it, and you really get the feel like you are in a piece of living fiction, so foreign the Trees and rock formations seem to anything else I have ever been to. We ended the evening with a campfire, drinking rum, and exchanging stories of our travels.
:::[March.11.17]:::
Andy PÓrate added a new photo. Dirttramp
Andy PÓrate added a new photo. Full tilt bananas. ó at Slab City, California.
Ken: ast Jesus was the morning destination, then finding a spot closed to The Range to camp for the night. East Jesus was an awesome collection of art made from cast off materials. Some would say garbage, but it transcends it's humble beginnings when it was converted to art. Of the many displays, the Television Wall was my favorite. So many great messages crammed into such a small place, that I would recommend the trip to Slab City just to experience East Jesus. Just don't go in the Summer, as it gets hot as hell that time of year. As the sun sets on Saturday Nights in Slab City, The Range comes to life. You will never experience a more eclectic assembly of musicians gathered together for a free show anywhere else on earth. A truly unique experience all on it's own. Slab City, and her freedom loving residents, get my enthusiastic approval as a place, and unique culture, you must experience at least once in your life.
:::[March.10.17]:::
Headfones please. Close your eyes. The fire crackles to life. The moon moments from full you can see for miles into the desert. https://m.youtube.com/watch?v=_IS208pkFxs rt. Andy PÓrate added a new photo. Salvation mountain! Andy PÓrate was with Kenneth Wiseman at Slab City, California. Like madmax for reals. I think i broke my bucketlist!
Sweet baby jesus.. its so hot here.. soo hhaaaght. Bring it on!
Chapter 8. Slab city.
Ken:We pulled up steaks and set off to Slab City. I had heard that The Range did open mic night on Saturday nights, and we both wanted to be there for that. So I8 East was the direction, and soon found ourselves heading North on the 111 to Niland CA, where we resupplied and headed out of town on to Slab City. As you pull into Slab City, you are greeted by the sight of Salvation Mountain. We explored it for a while, reminding me of Into The Wild. We drove through Slab City, getting our bearings, before finding a great spot for the night in The LOWS section of the slabs. we hiked over to the old water tanks to look at the murals painted on them and were buzzed by a swarm of bees. We walked around for a while, seeing what there was to see around the LOWS, befor calling it a day and setteling in for an evening campfire.
:::[March.9.17]:::
we coulda just stayed in Tiajuana... but why not hop a cab down the coast to where its helllla beachy! ó with Kenneth Wiseman. Andy PÓrate shared a link. i.imgur.comi.imgur.com Comin to you live from San Diego! Its a Beautiful day, with no paticular place to go. what to do what to .... when crazy is comin CROSS THE STREET!!! #tiajunaBound #bang4buck #carpediem ó with Kenneth Wiseman.
Ken:"You Boys like Mexico?" We decided Tijuana was the plan for the day. Passports in hand, we jumped into an Uber, and were border bound. Got our passports stamped, and it was time to explore TJ on foot. We wandered away from the crowds and into a more local focused neighborhood. Lunch was tacos at a shop that catered to locals, and it was GREAT. I haven't had a taco that good in years. We then set out for more exploring, and ran into a local who liked to chat. I mentioned to him we almost skipped TJ in preference for Rosarito, and he pointed us to a taxi stand a block away that was shared cabs used by locals and we could get to Rosarito for 20 pesos. That made TJ sound like a wasted day, and we were on our way further South a short time later. We walked the beach, had a drink, and I got a massage right in my chair on the beach with a drink in my hand. Not bad. Not bad at all. The time passed quickly, and soon we jumped the 20 peso cab back to TJ and the border. On a side note, I am now one week tobacco free.
:::[March.8.17]:::
Hillcrest ramen. Tiltedkilt rum.sundown.
Plan B! .. no i mean PLAN BEACH!
Andy PÓrate shared a link. For the cost of an iPhone, you can now buy a wind turbine that can power an entire house for a lifetimeminds.com DEAL where do i sign!!??
Woke up to a sunny San Diego day. using the morning for some nomad maintenance and then its beach bound! ó with Kenneth Wiseman.
Ken: Started the morning off with laundry, a haircut, and shower. All nice and civilized. Then it was off to the beach after noon. The perfect afternoon to hang up and relax on my hammock. San Diego weather can be so accommodating to leisure. Watched the kite surfers for a while off of Fiesta Island before heading inland for a beer at one of San Diego's many micro breweries. Life is good.p
:::[March.7.17]:::
Andy PÓrate added a new photo. Home base! Cant touch me now. ó with Kenneth Wiseman and Dustin Bernson. Andy PÓrate was with Kenneth Wiseman. Plan change! Buckle up san diego. We are coming right for you. #nomadlife #gottaraisealilhell Andy PÓrate added 2 new photos. The valley of death ó with Kenneth Wiseman.
Andy PÓrate was with Kenneth Wiseman. We were somewhere outside of barstow... when the gyros begin to take hold... #lockthesandiegogates
Ken: With plans of reaching Josua Tree National Park by evening, we only hiked Golden Canyon Trail before heading out the South end of the park on the 178, and then took the 127 to I15. We stopped in Baker CA for gas and lunch at the Gyro shop there (if passing through Baker, I recommend this place...). Then it was onto the I15 South, with the idea of taking the 247 from Barstow down to Josua Tree... Not five min. after getting on the I15, I said to Andy "we could just take this all the way to San Diego..." and he responded saying he was "just along for the ride." I said "I'll have to think about it, but I'll decide befor we get to Barstow." It wasn't five min. befor I decided we were off to San Diego. We arived after dark, and settled in for a couple of days of laundry and beach life.
:::[March.6.17]:::
Andy PÓrateDrinkin rum and gettin a sunburn! howd you spend monday?? #nomadlife #hatersgonnahate #thismfissolarpowered
What really makes us special is the level we have achieved as a species to transfer information from one brain to another. Communication is what binds us, and like mortar, the stronger it is the greater the bind we can create. The Internet has given us global capability to connect thru space and time. Use it. but dont abuse it. Every great power can be a double edged sword. Use it for good. and remember.. there is no such thing as too much communication. #roadwisdom Andy PÓrateWe Hit an all time low.. lowest place on the continent actually.. so its all uphill from here. But we found it! WE FOUND SUMMER!
Ken:Woke early, had my coffee and breakfast and still had time to wait before the visitor center opened. We got a good map of the park, dumped the black and grey water tanks, filled the fresh water tank, and set out back north. We stopped to walk the Salt Creek Interpretive Trail. It was a short walk, but on the way to Stovepipe Wells Village. At Stovepipe Wells, we got showered, had some drinks, played some pool, and then it was time to have a little campfire. It was a great evening spent trading stories with other travelers visiting the park.
:::[March.5.17]:::
Night 2. Vikings.
Dreams --last night i was escorted to the city hall. trumplethinskin was waiting there with a cabinet of cronies who had intercepted a bomb threat. Chris Jonlick had creatdd a synthesized drug that could wipe out a vast majority of cancers that plague the population. he had wired it to a bomb feigning itself as a birthday present. apparantly they had gathered a handful of possible "threats to national security" all based on people that didnt use their real names on facebook in the local sector, so of course yours truely was standing infront of this orange 5yr old with a toupe. there was a massive protest going on outside. they barraged us with insanely useless questuons and im watching some cia lead tear open the present and go at it with a pair of snips. naturally i went full retard aboit this time and started berating that idiot (and completely interupting the stammering cheetoman) "You outta your damn mind? thats a double helix bypass circuit. i see at least 3 relays and an IC circuit from here... you just gonna cut the red one??.. nice knowin u guys" from there I taunted the group of ass clowns with my best drumpf impersonation explaining how I dont know the inner workings of that paticular build.. but i woulda spent a few more minutes with it before attempting disarming it in the middle of a board room full of people.. "Im the best circuit wiring plierman. i know the best wires.. " morale of last nights dream? we are doomed.. but with a side order of salvation.
Old man winter just had to have the last word.. we tried skirting the nasty weather plaguing northern cali and went thru nevada. Lost service after ely amd its been shitty wind and hail since.. but im still wild and fired, you cant keep us down! Id punch a bear in the dick for sunshine! ó with Kenneth Wiseman in Tonopah, Nevada.
As we walk into the shadow of valley of death.. ó with Kenneth Wiseman at Death Valley National Park.
Ken: The winds continue. Drove to Ely and turned onto US 6 towards Tonopah NV. A storm was coming, and the last half of the drive to Tonopah we were chased by snow and hail (giving me quite the level of concern for my solar panels). I was quite a wreck by the time we pulled into Tonopah and had our lunch break. We refulled, turned South on US 95, and made our run from the storm just as the snow rolled into Tonopah. The Winds were a constant nightmare all the way to Beatty, where we topped off the gas tank and turned into Death Valley National Park. However, as soon as we cleared the pass into Death Valley, the winds finally relented, and the drive down to Sunset campgrounds near the Furnace Creek Visitor Center. Tired from the road, and needing to dump my black water tank, we camped at Sunset for the night, with the plan of hitting up the visitor center in the morning to plan our Death Valley stay.
:::[March.4.17]:::
Made it to nevada! First stop the jackpot casino for lunch and shenanigans! #NoSleepTillSunshine
Andy PÓrate was with Kenneth Wiseman in Wells, Nevada. Was gonna stop for gas.. but shredded a tire. Good timing.
Every journey outland is a chance to journey inward.
Ken: Continued on I84 to the Twin Falls ID area and turned South on US 93. Plagued by 40 mph side winds the entire time made for a challenging drive until I blew one of the driver's side rear tires just before reaching Wells NV. Stopped to replace the tire, and discovered all 4 of my rear tires were 10 years old. replaced all 4, the shocks, and the steering dampener. Wanting to see how the RV drove with the new parts, we pushed on south even though it was after sunset when the work was completed. The side winds continued, and I was only willing to drive about half way to Ely before I found a rest area and called it a night.
:::[March.3.17]:::
Onward! The journey begins! Captain Kenneth Wiseman at the wheel and the Enchanting Wizard of Rythym at the deck. We hit walmart and loaded the rig with everything we thought weíd need and hit the road for Boise. Ya know its a #roadtrip when dinner is a dennys attached to a flyingJ
Andy PÓrate was feeling pumped with Kenneth Wiseman at Wahooz Family Fun Zone. Pit stop
Plan change ! #jackpot!
Ken: Set off from Walla Walla to find warmer weather. Took the 11 down to I84 in Pendlton OR, and from there turned East. When we reached Boise ID, we noticed a mini golf course and stopped for a round. when we finished, we set off to my sister's house and visited for the night.
:::[March.2.17]:::
Ken arrived into town, we got some disc golf in and kicked it at the green for his bday celebration. Startin the journey with a proper burn off! And just enough time to pack!
What i'm gonna do is what i do best: Throw it into the wind, let go of the wheel and let the chips fall where they may.. it's never let me down.
Ken: My 41st birthday, and first full day of nomad life. decided to quit smoking when I finished my pack of smokes. So I bought Nicorette instead. played some disc golf at Fort Walla Walla, and celebrated my birthday around the fire ring at the Green Lantern. A nice relaxing day, and a great start to nomad life.
---